In today's global economy, the ability to communicate effectively in multiple languages is more important than ever before. But for many people, language barriers can be a major obstacle to success. That's where AI-Writer comes in – the revolutionary desktop application that's changing the game for multilingual email writing.
AI-Writer's multilingual capabilities are second to none. Whether you need to write an email in Spanish, French, Chinese, or any other language, AI-Writer can help you communicate effectively with people from all over the world. AI-Writer uses advanced artificial intelligence algorithms to ensure that your emails are grammatically correct and contextually appropriate, even in languages that you may not be familiar with.
But AI-Writer's multilingual capabilities go beyond just language translation. With AI-Writer, you can customize your emails to suit the cultural norms and communication styles of your audience. This means that you can avoid misunderstandings and build stronger relationships with your clients and colleagues, no matter where they are in the world.
And with AI-Writer's secure platform, you can trust that your multilingual emails are kept safe and confidential. This is especially important when communicating with clients and colleagues in different countries, where privacy and data protection laws may be different from those in your own country.
In short, if you're looking to break down language barriers and communicate effectively in multiple languages, AI-Writer is the ultimate solution. It's the perfect tool for professionals who want to expand their reach, build stronger relationships, and achieve greater success in today's global economy. Try AI-Writer today and say goodbye to language barriers for good!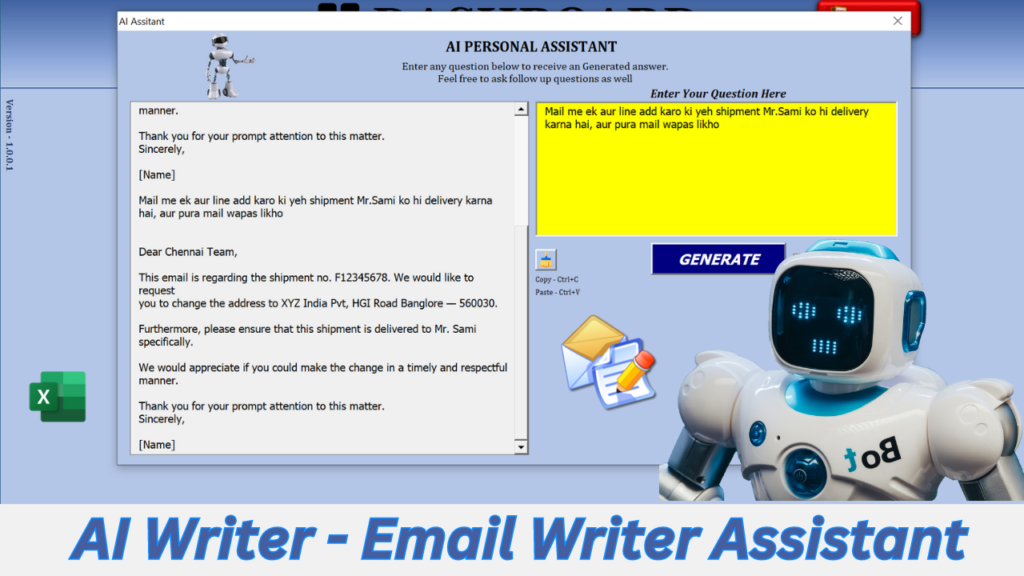 Check the Details by click on Explore More button