Email communication is a crucial aspect of modern business, and the ability to write effective emails can make or break your success. But with so many emails to write and so little time to write them, it's no wonder that many professionals struggle to keep up. That's where AI-Writer comes in – the revolutionary desktop application that's changing the game for business email communication.
AI-Writer uses advanced artificial intelligence algorithms to help you write better emails, faster. With AI-Writer, you can say goodbye to the time-consuming process of writing and re-writing emails, and focus on more important tasks instead. Whether you're sending a routine email or a more complex message, AI-Writer can help you craft the perfect email in record time.
But it's not just about speed – AI-Writer also helps you write more effective emails. With its machine learning algorithms, AI-Writer can analyze your writing and provide suggestions for improvements based on context and tone. This means that your emails will not only be faster to write, but also more impactful and persuasive.
AI-Writer also offers multilingual capabilities, making it easy to communicate with clients and colleagues from all over the world. And with its secure platform, you can trust that your email data is kept safe and confidential.
In today's fast-paced business environment, you need every advantage you can get. That's why AI-Writer is such a game-changer for business email communication. It's the perfect tool for professionals who want to communicate more effectively, save time, and stay ahead of the competition. Try AI-Writer today and see the difference for yourself!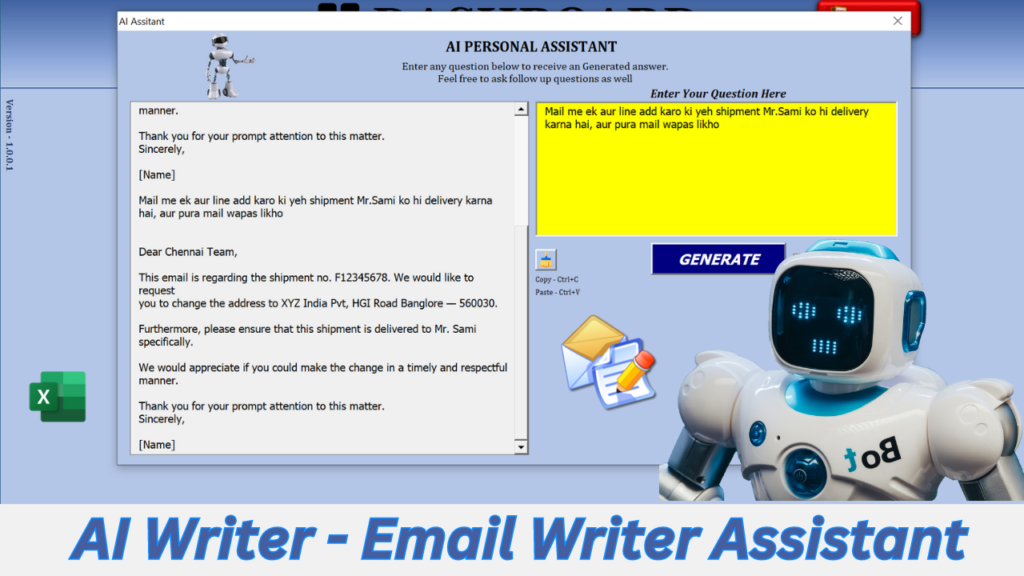 Check the Details by click on Explore More button